New
15% off
$1,570.00 $1,334.50
Festive Dangle Ruby and Diamond Earrings
Festive Dangle Ruby and Diamond Earrings. Hypoallergenic Cadmium-free 585 (14K) Rose Gold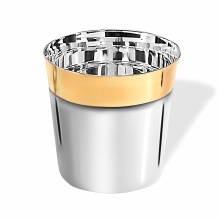 $450.00
Whisky Silver Tumbler
Whisky Silver Tumbler. Hypoallergenic 925 Silver, 999 Gold Plating

New
15% off
$2,000.00 $1,700.00
14K White Gold Huggie Earrings with 60 Diamonds
14K White Gold Huggie Earrings with 60 Diamonds. Tested 585 (14K) White Gold, Rhodium Finish

15% off
$1,850.00 $1,572.50
Sapphire and Diamond Cascade Earrings
Sapphire and Diamond Cascade Earrings. Certified 585 (14kt) Rose and White Gold

$2,165.00
Raspberry-inspired Diamond Ring
Raspberry-inspired Diamond Ring. 585 (14kt) White Gold

New
$1,215.00
Diamond Ring - Wedding Ring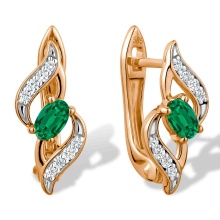 New
15% off
$1,550.00 $1,317.50
Ultra-nostalgic Emerald and Diamond Earrings
Ultra-nostalgic Emerald and Diamond Earrings. Hypoallergenic Cadmium-free 585 (14K) Rose Gold

$3,800.00
'Kashmir' Blue Sapphire and Diamond Ring
'Kashmir' Blue Sapphire and Diamond Ring. 750 White and Rose Gold, KARATOFF Series

$270.00
Body Icon 'The Holy Apostle Peter'
Body Icon 'The Holy Apostle Peter'. Certified 585 (14kt) Rose Gold

New
$730.00
Diamond Threader Earrings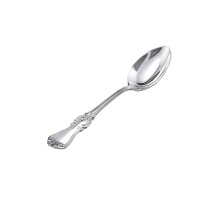 $110.00
French Style Silver Dessert Spoon
French Style Silver Dessert Spoon. Hypoallergenic Antimicrobial 830/999 Silver

$190.00
Child Silver Spoon a 'Seated Girl' (8ml)
Child Silver Spoon a 'Seated Girl' (8ml). Antimicrobial 830/999 Silver, Hand Engraving
Get Ready to Get Even More with Every Purchase

Free Lifetime Jewelry Inspection with Cleaning
Free Deluxe Gift Packaging
Free Appraisal Certificate for Jewelry Over $2500
Hassle Free Return or Exchange
Interest Free Financing and Layaway Payment Option
Free Insured Shipping on Orders Over $59
Home of Rose Gold Jewelry and Silver Tableware
Gold, silver and excellent customer service are never out of style
North American home of rose gold jewelry and silver tableware from Europe. Our company is your prime source of jewelry made of certified 585 rose and white gold and European hypoallergenic antibacterial silver tableware in the North American market. We are offering over 2000 fabulous styles, true artisanship, and impeccable quality at sensible prices and have 26 years of business experience to back it up. Choose our rose gold secure leverback (English style lock) earrings featuring diamonds, colored gems and pearls, children's earrings, stud earrings, affordable wedding and engagement rings for millennials, rose gold fashion rings, sturdy chains, heart bracelets, gold and silver orthodox cross pendants, trendy fine pendants, and zodiac gold pendants. We carry fantastic baby silver spoons, English- and French-style silver flatware, and a truly regal collection of silver hollowware, drinkware and serveware sets.
Exclusive customer service are always trendy. We offer our customers discounts, financing, layaway, insurance and warranty programs, free shipping across the USA and Canada on online orders over $59; international shipping; free boutique-quality gift packaging; free diamond ring resizing services; free certificate of appraisal by independent gemological lab of any diamond jewelry priced over $2,500; free lifetime jewelry inspection and cleaning; gift cards; and merchant-validated parking for our in-store customers.
We received 12 consecutive A+ ratings from BBB and adheres to strict "Code of Business Practices".
Read More
Prev
Diamond 585 Rose and White Gold Leverback Earrings
Earrings with Secure Leverbacks
Diamond Rose and White Gold Rings
Rings Feature Diamonds and Colored Gems
Diamond Rose and White Gold Pendants
Pendants and Necklaces Feature Diamonds and Colored Gems
Rose and White Gold Chains and Bracelets
Gold and Silver Chains
Orthodox Cross Pendants
Gold and Silver Crosses and Icons
Budget-Priced 14K Gold Jewelry
Affordable Earrings, Rings, Pendants and More
Rose and White Gold Stud and Chain Earrings
Diamond and CZ Stud and Threader Earrings
Bridal Rose and White Gold Rings
Wedding and Engagement Rings in Certified Gold
Children's Earrings
Kids' 14kt Gold Earrings and Safety Pins
Baby Silver Spoons
Children's Antibacterial Silver Flatware and Silver Cups
European Silver Flatware
English- and French-style Silver Cutlery
European Silver Serveware
Silver Shot Glasses, Champagne Flutes, Serving Spoons and Spatulas
White Pearl Rose Gold Jewelry
Fashion and Classic Pearl Earrings, Rings, and Pendants
Amber and Silver Jewelry
Lithuanian Amber and Ukrainian Silver Jewelry
Eco-friendly Cleaners for Gold and Silver
Jewelry and Silverware Care Solutions
Next
Visit Us
312 Brighton Beach Avenue
Brooklyn, NY 11235-7413
Hours
Monday-Friday: 12pm-6pm
Saturday & Sunday: 12pm-5pm