Christ has risen from the dead, by death he has trampled on death, and to those in the graves given life! - Bible
Russian Orthodox Easter Traditions
Easter celebrations carry a unique spiritual significance. This event witnessed by the apostles is the cornerstone of the Christian faith and their message is of an uttermost importance: Jesus died on the cross our sins, but he has risen. Celebration of that miracle continues for forty days commemorating the forty days sojourn of the Risen Lord on Earth and it is crowned with a solemn Easter service on the eve of the Ascension. Easter celebrations are the longest celebrations in the tradition of the Orthodox Church.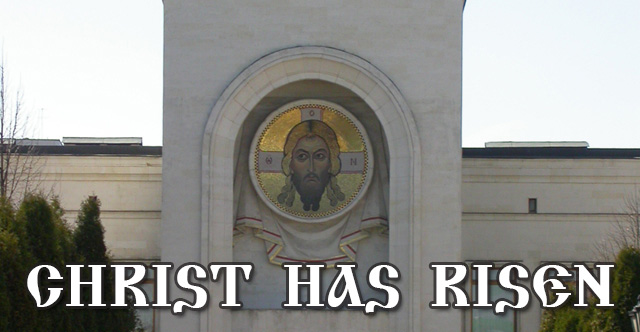 Any Orthodox cross is charged with a powerful spiritual energy as it symbolizes the faith, the resurrection and the redemption. Orthodox body cross is a sacred symbol for any Orthodox Christian and serves as a perpetual reminder of the Orthodox values. This makes the choice of a cross very important. Golden Flamingo Jewelry Company proudly offers you the best selection of Orthodox (or 'Russian' - 'Greek' - 'Byzantine'-'Eastern') crosses and Orthodox icon pendants in the US and in Canada. All of these crosses are made in Russia and blessed by the Orthodox Church.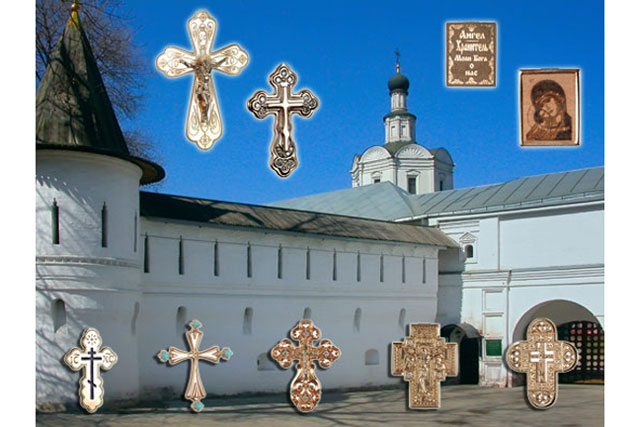 An egg is one of the principal symbols of the Orthodox Passover as in the cultures of the Eastern and Southern Europe it stands for life and resurrection.
A Russian tradition to present loved ones with exquisitely decorated Easter eggs made of precious metals and decorated with precious stones may be traced to Carl Faberge, the favorite jeweler of the Russian royal family, who first made such gifts at direct orders of the Russian Tsar in 1885. Faberge's Easter masterpieces were made of Russian gold, Russian silver, Russian diamonds, precious stones and decorated with hot enamel. The best of the modern Russian jewelers are keeping this beautiful tradition alive.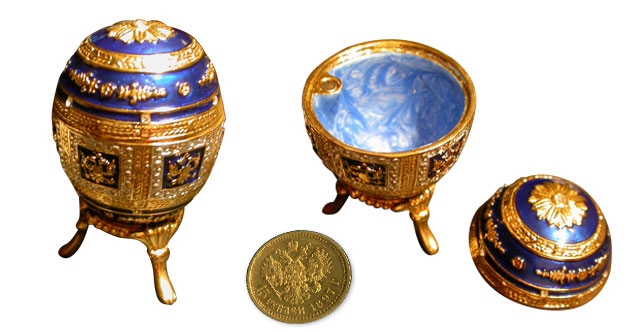 Pic: A golden egg with a precious surprise (1897 imperial 15-ruble golden coin). An Easter present from St. Petersburg, Russia. Golden Flamingo's collection.