Russian Jewelry Stores and American Insurance Company in New York and Toronto
Jewelers Mutual Insurance Company is the only North American company insuring jewelry for the last 100 years. Today Jewelers Mutual Insurance Company is happy to offer our buyers in US and Canada their very special Perfect Circle personal insurance program.
For additional information call Jewelers Mutual or get Jewelers Mutual brochure in our stores located: 312 Brighton Beach Avenue, Brooklyn, NY 11235 USA and 312-7368 Yonge Street, Thornhill, ON L4J 8H9 Canada.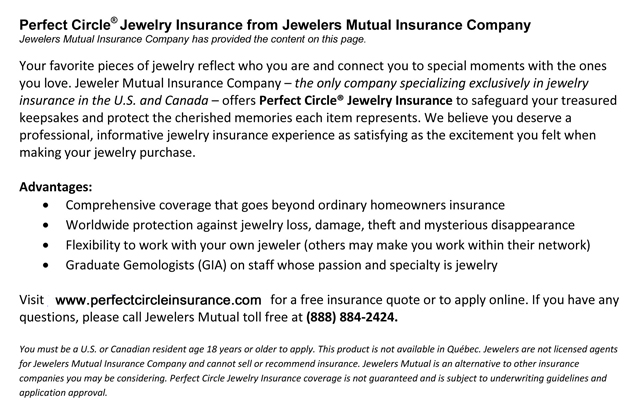 Our Tip: The Golden Flamingo and Jewelers Mutual Insurance Company offer you recommendations on wearing, storage and care for the items made of precious metals based on the best practices.