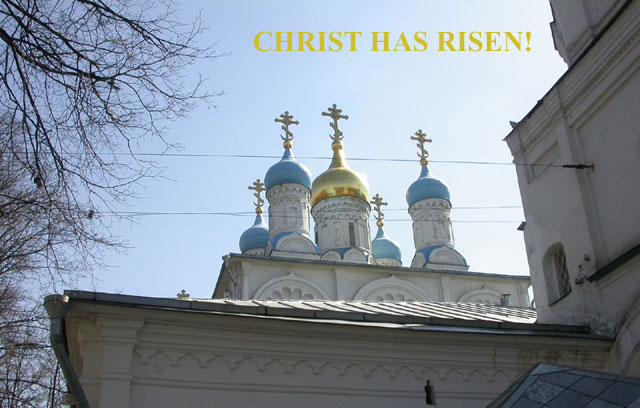 Easter has a unique spiritual significance. This event witnessed by the apostles is the cornerstone of the Christian faith. The message of the apostles is of uttermost importance: Jesus died on the cross for the sins of men, but he has risen.
Celebration of that miracle continues for forty days commemorating the forty days sojourn of the Risen Lord on Earth and it is crowned with a solemn Easter service on the eve of the Ascension. There is no other event celebrated for such a long period by the Orthodox Church.
Any Orthodox cross is charged with a powerful spiritual energy as it symbolizes faith, salvation and redemption. Orthodox body cross is no exception. It's a sacred symbol for any Orthodox Christian. A crucifix is a perpetual reminder of the Orthodox values. Therefore the choice of a cross is very important.
Golden Flamingo Jewelry Company proudly offers the best selection of Orthodox (or 'Russian' - 'Greek' - 'Byzantine') crosses and Orthodox icon pendants in the US and in Canada. They are made in Russia and blessed by the Orthodox Church.